Prompt People
If a Security Group has "People->Prompt" enabled they will be granted the ability to send a Prompt email to People within Skills Base.  The privilege scope will determine which users they are allowed to prompt (Everyone or Team members).

To Prompt people, simply select the checkbox next to the name of the people - you can use the "Filter" options within the People Directory to select multiple people based on a range of entity options.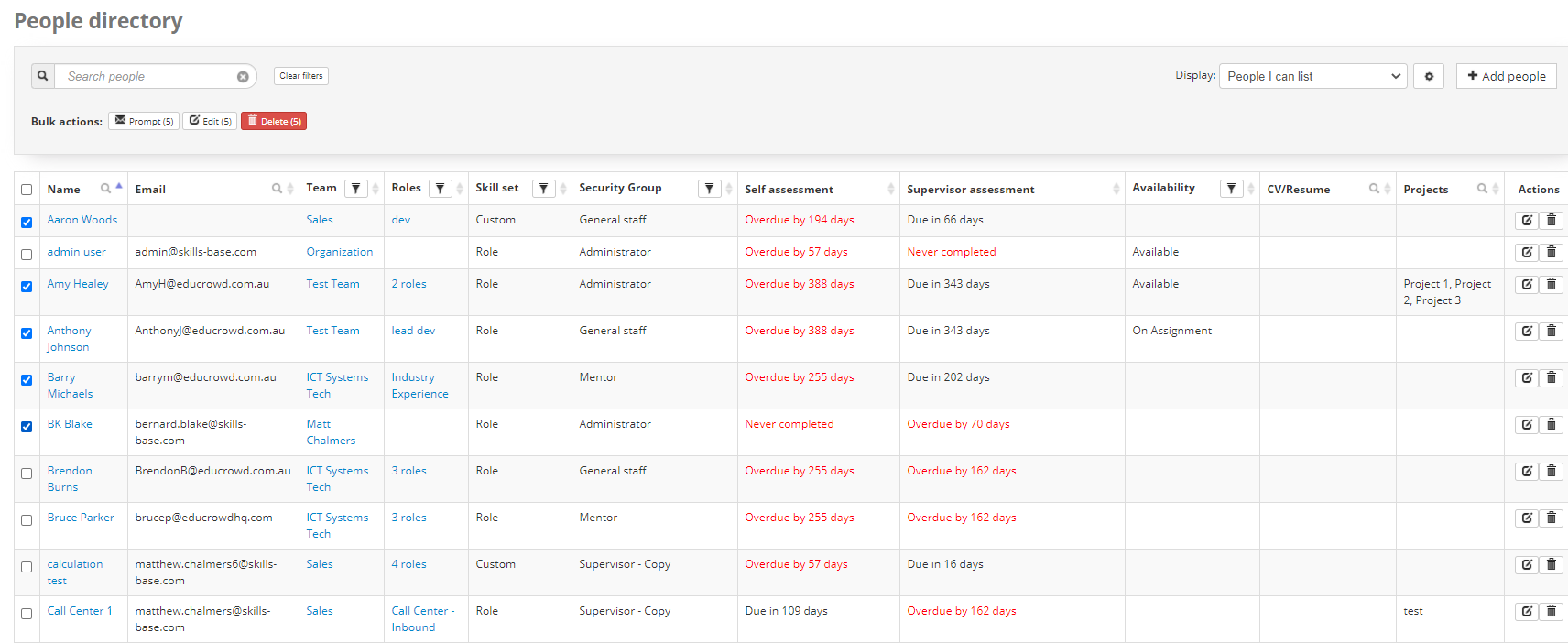 Once you have selected a group of People, click the "Prompt"; button in the Bulk Actions menu: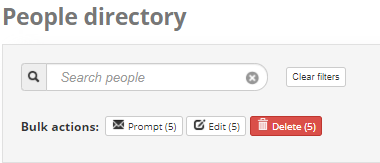 You will then be allowed to edit the email message that is sent.  Note - this is a plain text only email.

Warnings will appear at the top of the screen for users that:
Don't have an email address
Have had a number of email bounce backs when attempting to send emails previously
Or, a prompting message has been sent in the last 24 hours.
If Single Sign On is enabled, you can use the "Force local login for new users" if you do not wish them to use Single Sign On.
When prompting users, if a user has not previously logged in to Skills Base - they will be taken through the steps for a First Time login, and will be allowed to setup a local password for use with the system.
If a user has previously logged in, they will be prompted to login and complete a new assessment.
If Single Sign On is enabled, users will be taken to your organizations login page and then taken to complete an assessment.